The School of Physics and Astronomy, ranked as one of the top Physics Department in the UK, with 30 permanent academic staff and nearly 200 research staff and students, undertakes a number of significant research programmes in areas including: astrophysics, condensed-matter physics and photonics. Recent highlights include: the theoretical prediciton of invisibility cloaking, the development of diode-based skin cancer phototherapies, the extreme slowing of light in optical waveguides and the discovery of cool earth-like planets through gravitational microlensing.
In support of these activities, the School invests heavily in the equipment in its workshop, including the installation of a Sodick VZ300L, an entry-level wire EDM providing all the benefits of high quality, accuracy and cutting speeds that are expected from Sodick technology.
As Professor Ifor Samuel, Director of Research for the School of Physics and Astronomy, explains; "It is essential that we invest in advanced technology in order to maintain our position at the forefront of research into condensed matter physics; exploring new states of matter, super-conductivity and quantum computing."
Since its arrival the Sodick machine has been producing bespoke parts for research projects, machining metals such as aluminium and stainless steel, through to more unusual materials including molybdenum foil and oxygen-free copper.
Workshop Manager, David Steven, describes the benefits of the Sodick technology; "Almost all the parts we produce are one-offs, four or five would be a big batch. The EDM machine has provided us with numerous advantages that have enhanced our service to the School of Physics and Astronomy. A number of the physics projects relate to the field of cryogenics, so oxygen-free copper is a preferred material because it won't gas-off when frozen."
Having the ability to program offline has provided a significant boost to the workshop. Now, thanks to the introduction of the Sodick VZ300L, professors, doctors and students participating in research programmes produce component designs using CAD software, which are subsequently transferred to FeatureCAM software where the wire EDM program is created.
"Having this kind of technology has made an enormous difference regarding ease of programming, as well as speed and accuracy," says Mr Steven. "It also means that any misinterpretation of drawings is now eliminated."
According to Mr Steven, the parts that are wire cut in the workshop are often extremely complex and feature tight tolerances. This is where the Sodick's VZ300L linear motor axis drives with zero backlash, coupled with glass scales in the X, Y, U and V axes, ensure precision cutting and positioning accuracy.
"Another trend is that many of the components and features are getting increasingly small," he says. "We recently wire cut some 0.3 mm wide slots, which is about as small as we can get using 0.25 mm diameter brass wire."
Aside from parts for research projects at the School of Physics and Astronomy, news of the Sodick VZ300L has spread to other Schools in the University, which means the machine is now undertaking work for the School of Geography and GeoSciences, as well as the School of Medicine. Even the University's Maintenance Department is requesting parts.
"The University celebrated its 600th anniversary in 2013 and some of the door keys here are probably not far off the same age," says Mr Steven. "We recently had to wire cut a key for the Maintenance Department from a die cast blank we found online. The key was about 150mm long and I'd never seen anything like it in my life. Fortunately, with the Sodick, it was easy."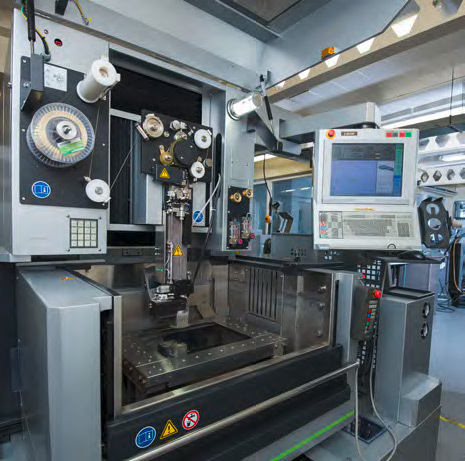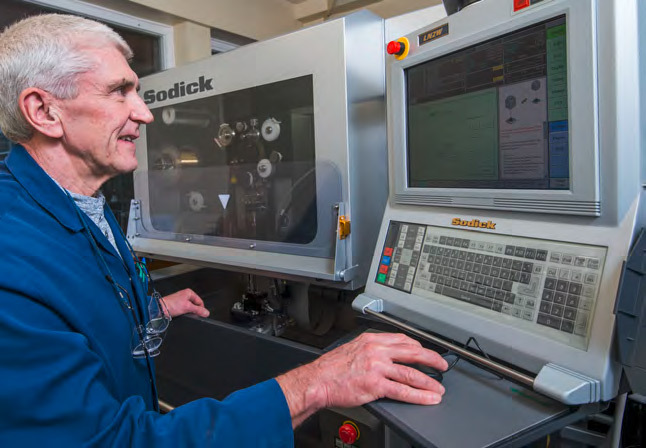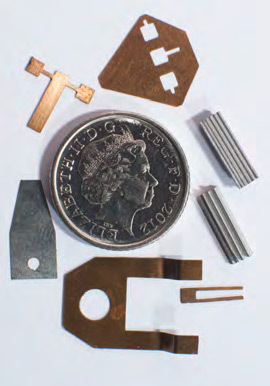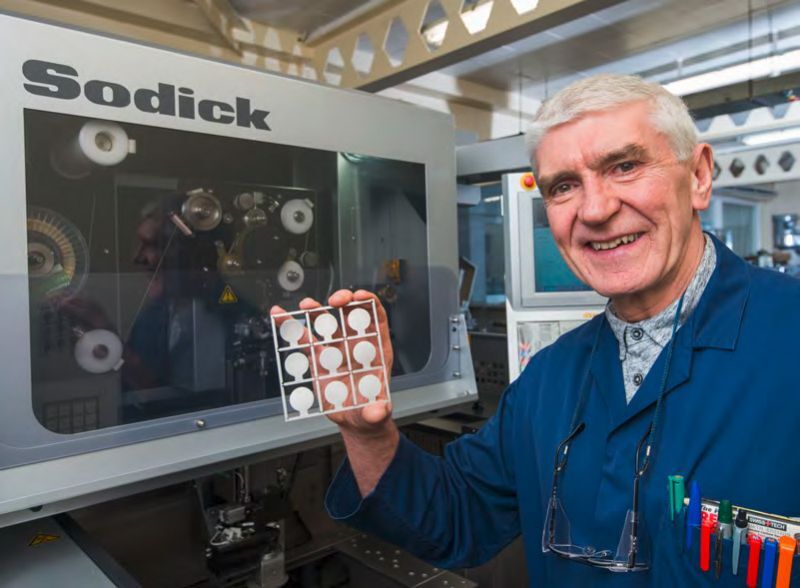 Download article
Back to News