The new SL Range has been created by integrating Sodick's linear EDM experience and know-how perfected over 15 years with the latest technologies available.
Mechanically, the machine has completely a new design of casting. The T-shaped bed and Ram-feed column design are used for higher rigidity. The Table has movement in the X-Axis only with Y-Axis Movement supplied by the Lower Arm and Ram, therefore the Geometry is not compromised.
The Motion controller, which has been used for linear motor drive, is now also used for Wire Tension Detection Unit to realise even more accurate and fine control of wire tension. The entire wire running path has been reviewed for a more stable wire feed which minimises the possibility of wire vibration therefore leading to a superior flaw-free surface finish. All of the wiring and cabling have been optimised for increased machine capability with know-how expected from the market leader.
The SPW Smart Pulse generator has been developed for SL Series to achieve the unrivalled cutting performance. Digital-Pika Plus circuit is standard equipment for SLC400G/SLC600G, to achieve surface finish of better than 0.05 Ra. This was created and developed by Sodick to minimize machining energy and control the discharge spark with digital pulse, resulting in the best surface finish which significantly reduces and in some cases completely eliminates the need for subsequent polishing and other finishing operations. The SL series features a 19-inch TFT Touch Screen: The Smart Controller.
The new Sodick Control has many attractive features from the use of industry standard Windows 7® operating system to an enhanced 19-inch TFT multi touch screen which operates like a tablet. The operation screen can be selected between the traditional screen and the new tablet-type screen. Furthermore the screen layouts can be customized by the operator to suit their working preferences. The NC programs are supported with 2D and 3D Graphics. Maintenance screens show the status of the machine and remote access is possible for maintenance and supervision.
The advanced design promises the ease of operation without any stress. The operation screen can be swapped between the traditional screen layout and new tablet-type screen by a single switch.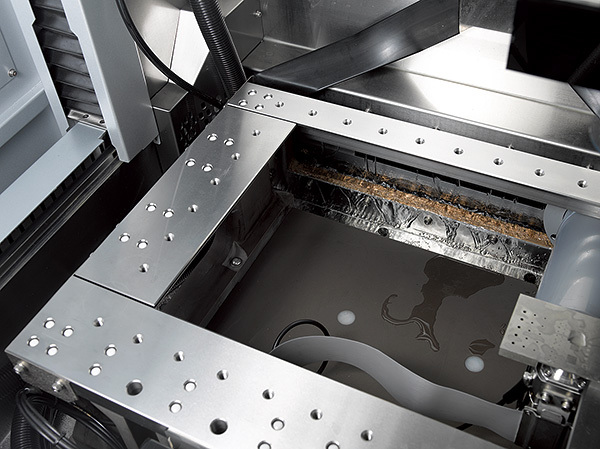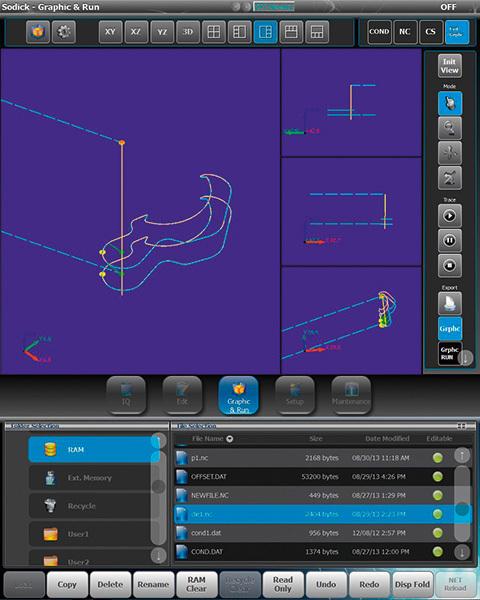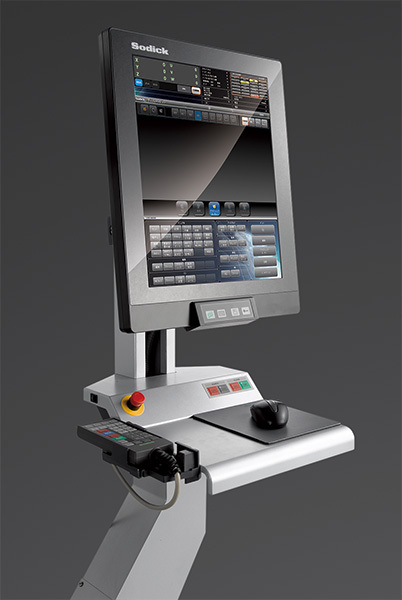 Back to News